Our video production costs include everything you need from start to finish: pre-production (planning and coordinating), production (the actual filming of content and footage) and post-production (editing, audio mastering, graphics, footage enhancements and so on). There are never any hidden fees. There are never any surprises- unless they are good ones like, "Wow! I didn't think it would turn out so well!"
We provide you unlimited edits along the way, however our first edit is approved 9 times out of 10.
Our videos cost anywhere from $500, to over $5,000, depending on the specific needs of the production.  Bulk rates are available!
Contact us now, or visit our other pages to experience examples of our work.
Louie R. Merlo Foundation
The Louie R. Foundation is dedicated to gifting items and services to provide a better quality of life for families with severely impaired children. Visit www.lrmfoundation.org.
Henry L. Walters, MD
Henry L. Walters, MD explains his experience and approach to open heart surgery on infants, children and adults, practicing out of the Children's Hospital of Michigan since 1992. Call (313) 745-5588, or book your appointment online with Dr. Walters here: https://dmcmedicalgroup.com/providers/henry-l-walters/ Dr. Walters practices out of the Children's Hospital of Michigan in Detroit, MI: Children's Hospital of Michigan Cardiovascular 3901 Beaubien 4th Floor, Carls Building Detroit, MI 48201
Cauley Ferrari of Detroit Overview
We had the honor to interview with Jeff Cauley and Joe Cauley of the Cauley Ferrari dealership, located in West Bloomfield, MI. Celebrating their 20th Anniversary in 2018, we were given the opportunity to capture their new 53,000 sq ft dealership which was designed and constructed with inspiration directly from Ferrari's headquarters in Maranello, Italy. In 2003, they were graced with the presence of Sergio Pininfarina, as he performed an extremely special delivery of two Ferrari Enzos to their new owners right in their showroom.
2019 Built by the Best Award, Tippmann Innovation
We are thrilled and proud to have contributed to the success of Tippmann Innovation's 2019 Built by the Best Award. This video was created by Digital Stories Media Group, with Michigan Video and Photography providing aerial footage, photos and traditional commercial photography throughout the 18 month build. This award acknowledges the association member who exhibits superior expertise and innovation in constructing, renovating and/or modernizing controlled environment buildings. Call Tippmann Innovations at 260-203-0849 for more information about the best of the best in industrial refrigerated storage.
Todd Frush, MD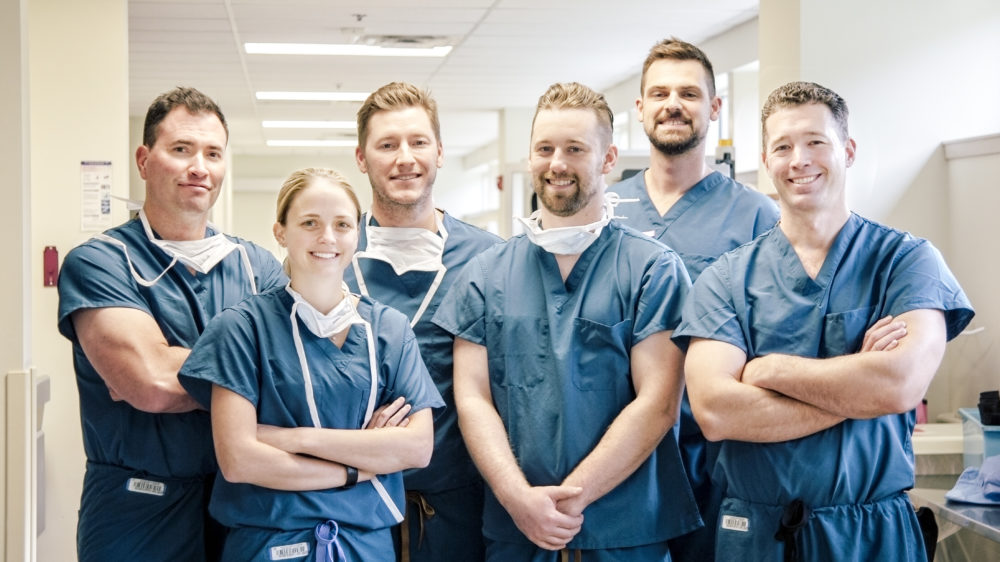 Dr. Frush is a board-certified orthopedic surgeon who cares for athletes of all levels and ages.  He treats sports injuries in patients ranging from the professional level in all four major sports to the collegiate, high school, middle school levels as well as recreational athletes.  Regardless of age or ability, all patients are treated with the same high level of assessment and treatment. He implements a team-oriented and coordinated approach to patient care, prioritizing the involvement of other physicians, physical therapists and athletic trainers. He offers the highest level of evidence-based care for orthopedic conditions, educating the patient along the way so that they can make an informed decision.  Dr. Frush encourages his patients to take an active and informed role in their care to facilitate an open and thorough discussion of their condition. Dr. Frush has covered a host of athletic teams and events through the course of his practice and currently serves as team physician for Hartland High School. He previously served for seven years as Team Orthopedic Surgeon for the NBA's Detroit Pistons.
Client Appreciation Cruise 2018, Our 3 Hour Tour
Foguth Financial Group presents the annual Client Appreciation Cruise 2018. This annual evening on the water is one of our epic ways to say "thank you" to our amazing clients!
Mike's Story
Mike shares his life story and faith.
Tara's Story.
Tara shares her life journey and faith.
Valentina's School of Ballet 2017
Bullies Reality Foundation visits Linden Middle School
Bullies Reality Foundation spent some time with Linden Middle School on January 11, 2017. Reality stars Jared Haibon, James Huling, Natalie Negrotti, Krista Kimberly, and Tiffany Chantell joined international singing sensation Vivian Hicks and Bullies Reality Ambassadors Stoshua and Suhaliah along with Founder Tim Levassuer to educate and inspire the students. We definitely struck an emotional chord or two, there were many tears throughout the event, and after our anti-bullying rally! Thank you Linden for your hospitality! Visit us online www.bulliesreality.org. Any T-shirt purchased at www.bulliesreality.org/shop allows us to visit more schools across the county, we appreciate your support!